Issue 13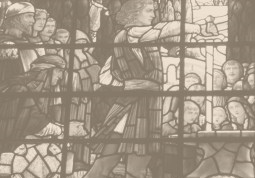 Photographic Tour of Arthurian Locations
Alana shares photographs from her recent trip to England on a tour called "Myth in Stone," discussing the various locations she visited associated with King Arthur.
The Lion's Share in Roger L'Estrange »
Laura concludes her series on Aesopic fables reflecting the well-known phrase the "lion's share" by looking at two versions of the fable by Roger L'Estrange with two different morals.
Native America & Speculative Fiction: Interview with Amy H. Sturgis »
Randy spoke with author, speaker, and professor Amy H. Sturgis about Native America, fantasy, and her recent book discussing their intersection.