Issue 11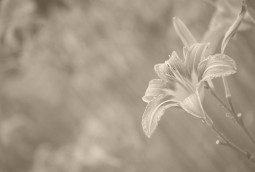 Considering the Lilies of the Field
Not all products of mythical thinking are narratives. Randy explores one such example from the first century CE, a teaching from the Sermon on the Mount about the lilies of the field, worrying, and trusting in God.
Christianizing Aesop: The Fables of Odo of Cheriton »
Laura discusses the ways medieval scholars incorporated Aesopic fables into a Christian framework, looking specifically at the thirteenth-century Latin fables of Odo of Cheriton.

Call For Submissions »
Randy is always on the lookout for contributions that he can publish on the site from other authors. If you have a passion for myth, take a look at the guidelines and consider submitting an article.