Issue 1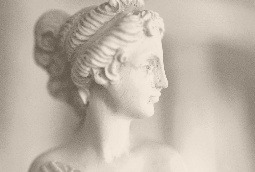 Myth: A Defintion
Journey to the Sea is a new online magazine devoted to the study of myth. The English word myth has many connotations, and Randy describes what we mean by myth throughout this site.

Magic in the World of Alvin Maker: Seventh Son »
Laura begins her series on the "ecology of magic" that storytellers create for their imagined worlds, looking first at the alternate America imagined by Orson Scott Card in his Alvin Maker series, beginning with Seventh Son.
God and Man: Two Western Themes »
Many Western traditions teach that mankind is separate from the divine. They typically reflect one of two contrary themes concerning man's proper response to the divine. Randy begins this series by looking at these two themes in a variety of Western myths.